Proudly Serving Grand Forks, Thompson, Manvel, Crookston, Minto, Northwood, Hatton, Mayville, Reynolds.
Our team includes experienced and well-trained professional drivers, each fully licensed and certified to ensure high quality auto solutions. Our flatbed trucks and tow dollies are well maintained and we are continually investing in the latest machinery, tools, and computers to advance our capabilities.
Our drivers and technicians are dedicated to providing you with the most professional service at affordable rates. We work 24 hours a day, 7 days a week, 365 days a year so you can reach us anytime, day or night. Our technicians are available around the clock for providing local and long distance towing and recovery services.
Accident Recovery
If you are in an emergency situation, contact us immediately at 701-620-1392. 701 Towing and Recovery provides reliable, timely towing service. Our towing professionals are able to meet your unique situation's needs.
Auto Transport
Whether you're moving cross-country, cross-state, or cross-town, count on 701 Towing and Recovery to safely transport your automobile. Our experienced drivers can assist you whether you're moving, you've sold your car, or you've bought a car and need transport services. Call us at 701-620-1392 to let us know how we can help you.
Light Duty Towing
701 Towing and Recovery offers light duty towing services. You can expect quality service from our experienced towing professionals. Please call us at 701-620-1392.
Local Towing
Need towing? 701 Towing and Recovery provides local towing. Let one of our experienced professionals help you. Please contact us at 701-620-1392, and we will get to you promptly so you can get back on the road as soon as possible.
Long Distance Towing
Looking for long distance towing? You've come to the right place. Trust 701 Towing and Recovery's experienced towing professionals to tow your vehicle.
Off Road Recovery
If your vehicle has gotten stuck off-road, we're happy to help you recover it! Give 701 Towing and Recovery a call at 701-620-1392 for expert, professional towing services.
Small and Medium Truck Towing
701 Towing and Recovery provides expert, quality towing services from our experienced towing professionals. Please call us at 701-620-1392 for small and medium truck towing.
Wheel Lifts
701 Towing and Recovery offers repossession services, using wheel lifts if necessary. Please call us at 701-620-1392 to discuss your needs!
To learn more about our Towing Recovery services, call us at 701-620-1392 or request a quote by clicking below:
Request Quote
Of all the towing companies I have used this company is in a league of its own!! They responded very quickly!!!! It was a very pleasant experience!!!! I would recommend them to anybody!!!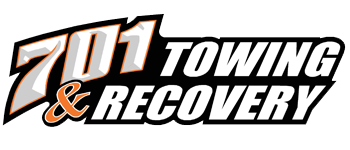 Towing & Recovery
05/05/2022
I will never use another towing company again! He was willing to work with my schedule, was very timely, and very kind. I feel like he genuinely wanted to help me, versus trying to take my money. He also gave me advice on what to do at the auto repair place. Situations where you need a tow are never fun, but Brandon made this experience amazing. 10/10! Thank you!!!!!!!!!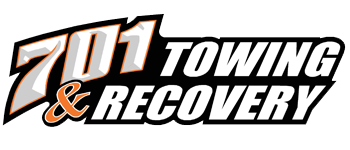 Towing & Recovery
04/14/2022
Got stuck in a snowstorm and they came out as soon as they were legally allowed on the highway. He gave me an accurate quote and was so friendly. We had spent the night in the car and were so thankful for his prompt help. It was definitely my bad on the judgment call, but he was super helpful and safe.
Discover More About Towing and Repair Services At 701 Towing and Recovery in Grand Forks

701 Towing and Recovery Towing Services
Emergency Roadside Assistance
Junk Car Removal